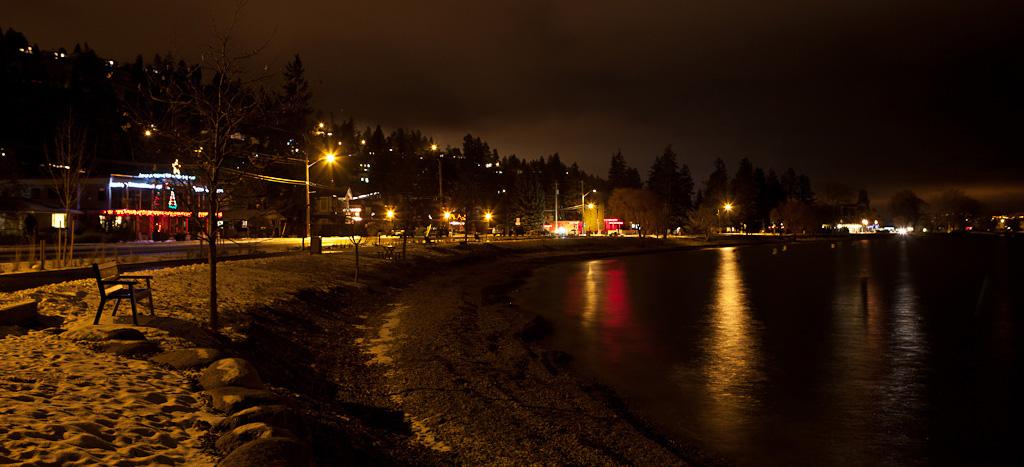 Mouse Over Image to Activate LED's
There are plenty of manufactures in the park furniture industry, with styles, colours and materials that cover all the bases. So when it comes to standing out from crowd, Wishbone again has created a first... in North America.
Introducing "City Lights" - selected park benches illuminated from below using LED technology.

Warm summer nights can now be enjoyed with ambiance. LED light strips under the bench seats create an effect that invites the public to sit and enjoy, share a moment, listen to the sounds... waves lapping up on shore, or a symphony of crickets ushering in the evening. Light creates a positive mood, and facilitates safety in public spaces. And the low voltage technology permits these benefits at greatly reduced costs - it's why many municipalities are converting over to LED for outdoor lighting. And, to be honest the effect of the LED lighting really creates an very interesting look. Check out the pictures and we are sure you will agree with us that this is truly the most exciting innovation in site furniture seen in years.

Wishbone. Innovative design in park furniture with high recycled content. A range of designs from modern to classic. And now... City Lights takes the possibilities and applications for our park benches into uncharted territories.
Product Spec Sheets:
Aquattro LED Trail Marker
Sample Installation Drawing:
Installation Drawing
Technical Specifications:
LEDs Used in Benches
(Average Power Consumption Per Bench is 4.5 Watts.)
10 Watt Power Supply
25 Watt Power Supply
60 Watt Power Supply
100 Watt Power Supply
LED lighting and concrete pad detail for 6 ft Rutherford Angled Leg Bench
LED Lighting is Available in the following Wishbone Site Furnishings: